The GASARC Lab Master is a range of nickel plated brass, stainless steel diaphragm regulators that are designed to control high and low cylinder pressure, high purity (up to grade 5.0) gases from cylinders or pipelines to stable outlet pressure.  This is essential for speciality gas control applications throughout laboratory, research and development, analytical facilities and many industries.
Click on the images below for more information: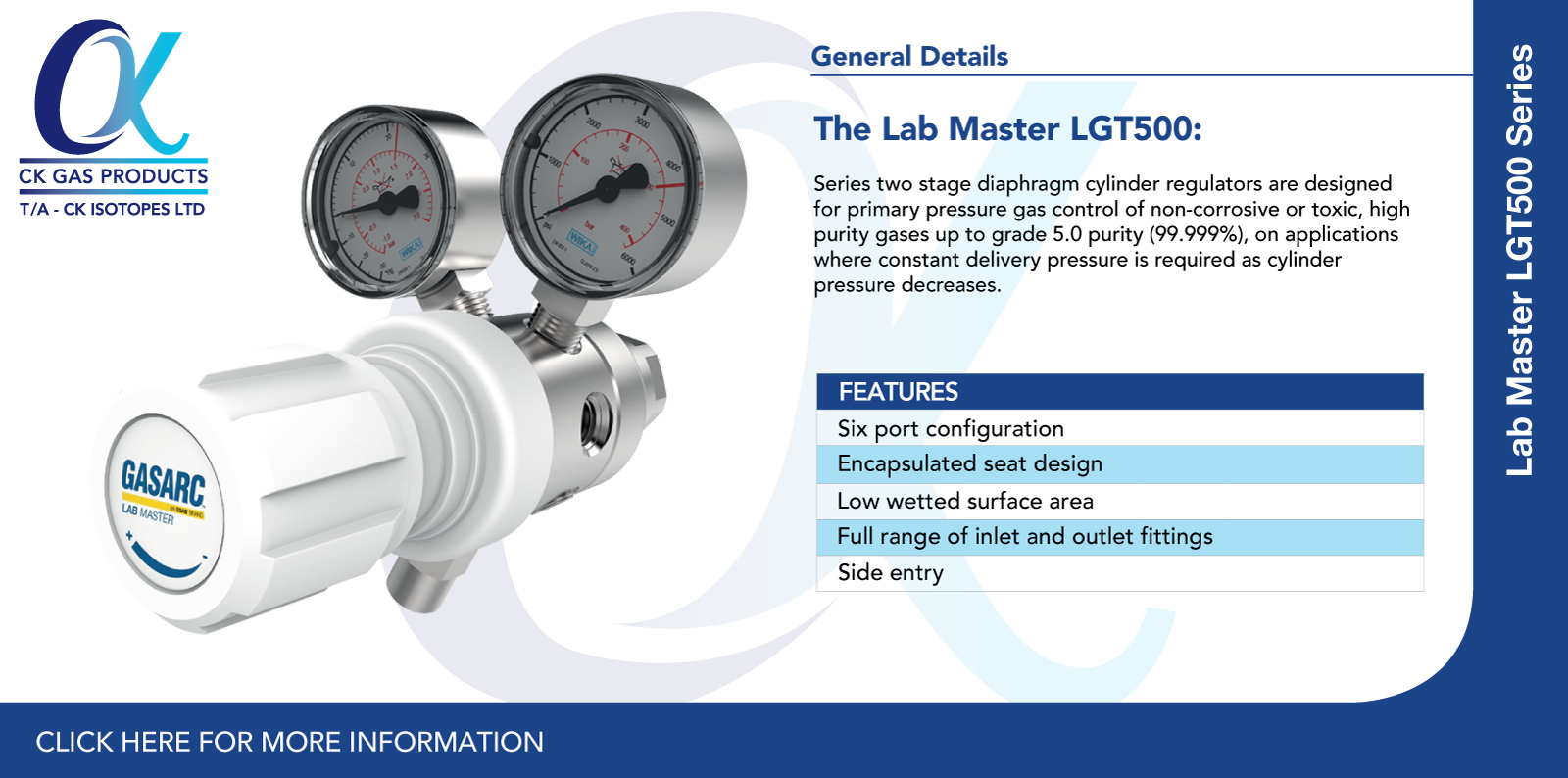 ---
Lab Masters – Nickel-Plated – N5.0
Product Search
---
Got a Question?
For information please start your enquiry below:
---